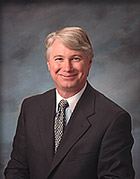 Mr. Kolbeins has an extensive background in corporate finance, management consulting and engineering management. Prior to co-founding Texada Capital, he was an officer of Compass Capital Advisors, a firm offering middle market investment banking services to the printing industry.
Mr. Kolbeins was the Manager of Business Advisory Services for the Mellon Bank Corporate Finance Group where he supervised a financial services staff in acquisition searches, divestiture assistance, valuations, fairness opinions and private placements. Previously, he evaluated acquisitions for Oxbow Corporation, the personal holding company for Mr. William I. Koch.
At Resource Planning Associates in Cambridge, Massachusetts, Mr. Kolbeins directed strategic planning studies domestically and internationally. His clients included Elf Aquitaine, Groupe Bull, Louisiana Land and Exploration, TOSCO and Consolidated Gold Fields.
Mr. Kolbeins has also been affiliated with the World Bank and has several years of engineering experience in Canada, Australia and South Africa. He is a graduate of the University of British Columbia and the Harvard Business School.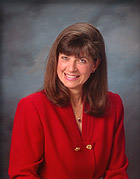 Ms. Blinoff has extensive experience in investment banking, corporate finance, and securities law. She has closed more than $1.3 billion in transactions. Prior to co-founding Texada Capital, she was with Merrill Lynch where she developed a book of business including retirement plans, lines of credit, term loans and wrap accounts.
Ms. Blinoff was a Vice President of Corporate Finance at E. F. Hutton & Company, Inc. in New York. In that capacity she completed stock and bond offerings, private placements, asset-backed commercial paper transactions and municipal bond financings. Ms. Blinoff worked with media, health care and finance companies, both domestically and internationally.
She served as acting President of Patten Mortgage Company, a subsidiary of Patten Corporation, a subdivider and reseller of recreational land. As financial advisor to Continental Information Systems, she structured, negotiated and closed a $105 million letter of credit-backed commercial paper facility secured by aircraft leases.
Following graduation from Cornell University and the University of Denver College of Law (with honors), Ms. Blinoff practiced securities law in Denver and became a partner with Kutak, Rock & Huie, a firm specializing in municipal and corporate financings. She also practiced law with Holme, Roberts & Owen in Denver. Her work involved corporate and municipal financings and included work as bond counsel or underwriter's counsel, limited partnership offerings, private placements and public offerings.